Tokyo Journal's Top 10 Rankings (18)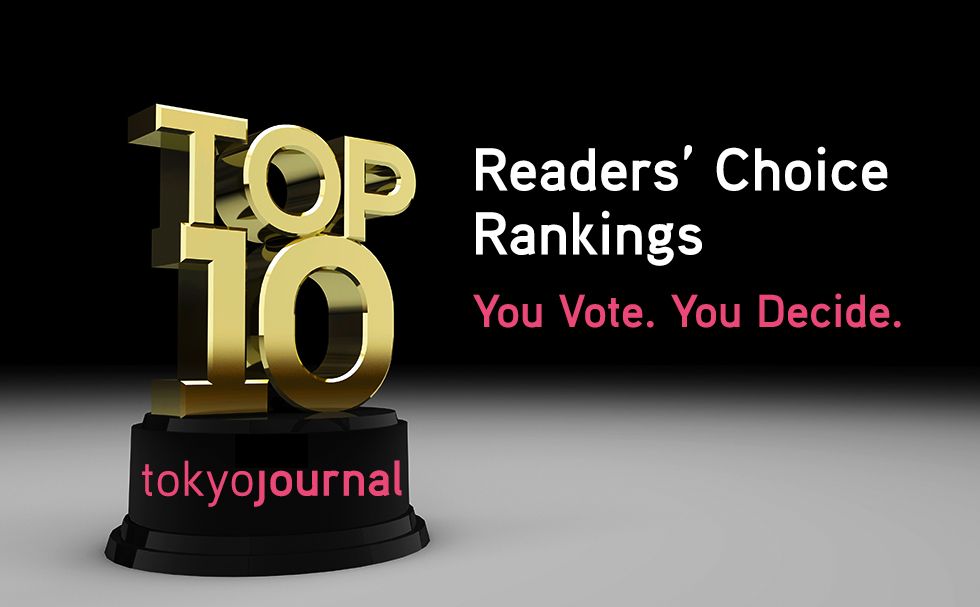 What are your favorite things about Japan and Japanese culture?

You vote. You decide!
ENTERTAINMENT
POP CULTURE
FOOD
TRAVEL

Online voting for Tokyo Journal's Top 10 Rankings will be held from June 1st, 2016 through 11:59 pm Japan Time (GMT+9) on December 31st, 2016. Voting is limited to one vote per day per category. The total number of votes submitted during the Voting Period will be tabulated and winners will be chosen in accordance with the rules and regulations. If, for any reason, the online voting is interrupted, is found to have been tampered with in any way, or for any other reason that Tokyo Journal believes in its sole discretion to be reasonably necessary, Tokyo Journal reserves the right to select the winners at its discretion and may take into consideration the number of votes received up until the time of the interruption or cancelation of the Online Voting.