konishiki the gentle giant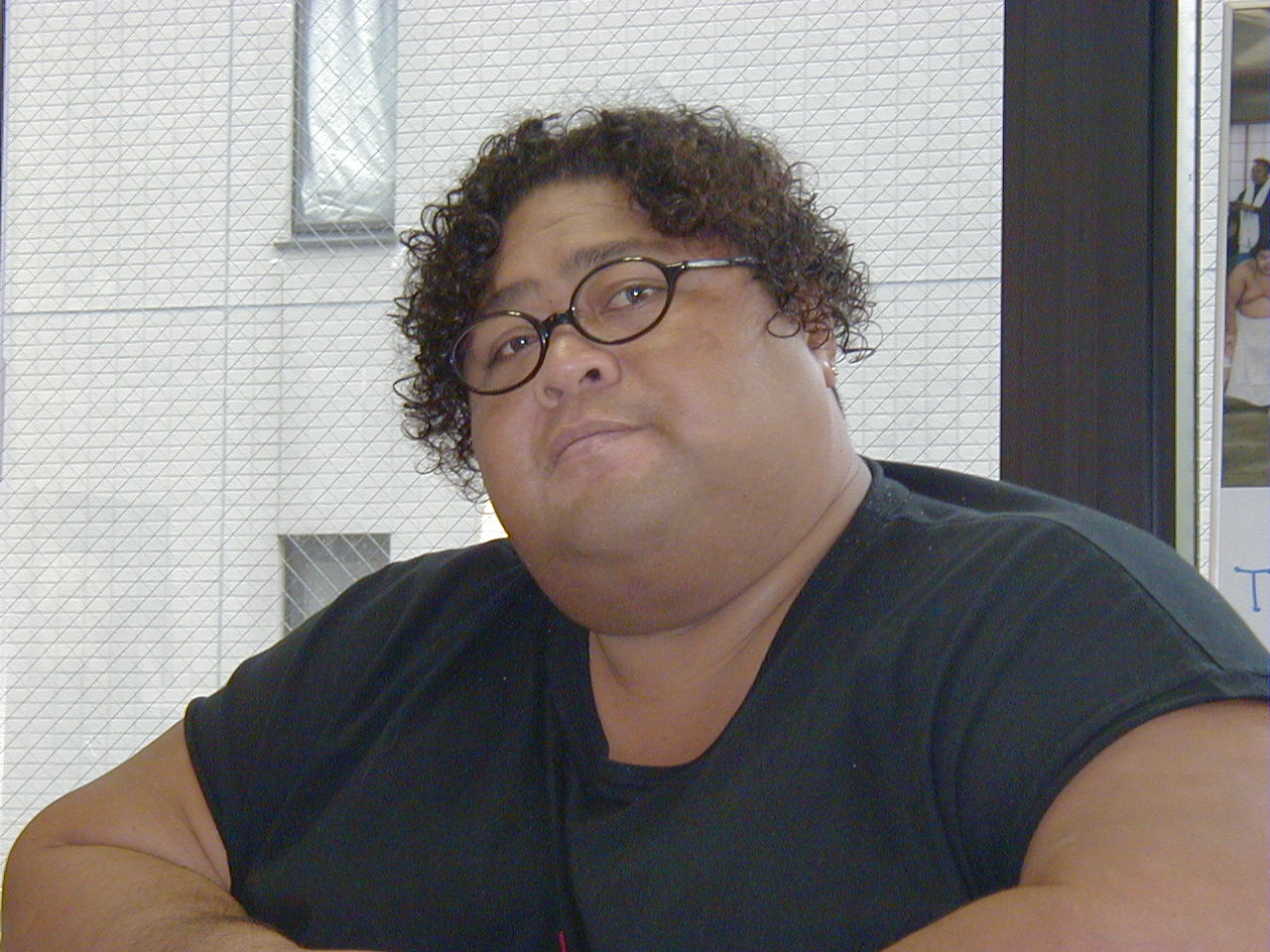 Konishiki, The Gentle Giant
From Sumo Champion to Cultural Ambassador
By Dr. Anthony Al-Jamie
Statistics

Birthplace:
Oahu Island, Hawaii
Birth Date:
December 31st, 1963
Height:    
6'1"
Weight:
600 pounds+
Given Name:
Salevaa Fauli Atisanoe
Sumo Name:
Konishiki(named after former Yokozuna Yasokichi Konishiki)
Name given as Stable Master:
Sanoyama Oyakata
Japanese Name:
Yasokichi Shioda
Former Wrestling Stable:
Takasagobeya
Wrestling Debut:
July, 1982
Wrestling Retirement:
November, 1997
Highest Rank Attained:
Ozeki (Champion)



The intimidating stance . . . the piercing stare . . . the tremendous strength and power . . . these are the traits that made Salevaa Fuauli Atisanoe one of the most formidable wrestlers in the sport of Sumo. Hailing from the Hawaiian island of Oahu, the colossus who is most widely known by the name Konishiki, was recruited by former Hawaiian Sumo Wrestler Jessie Takamiyama at the age of 18. After graduating from high school, he moved to Japan where he adopted a grueling lifestyle and fought incredible odds to rise to the top of the sport of Sumo. Becoming the first Hawaiian-born wrestler to reach the position of Ozeki (Champion), Konishiki refused to fall prey to the Japanese media despite the controversial denial of his promotion to the ultimate rank of Yokozuna (Grand Champion). Konishiki had clearly left his mark in the history books of Sumo wrestling, not only as one of the first foreigners to excel in the sport of Sumo, but as a champion wrestler who had attained 733 wins prior to his appointment as Stable Master and eventual retirement from the sport in 1997.
When Konishiki announced his retirement, many wondered what would become of the Hawaiian Sumo Wrestler who had opened Sumo's doors to the West.  Rather than becoming a faded memory and a blurb in the history books, the "retired" Konishiki once again adopted a grueling lifestyle and schedule and fought incredible odds to rise to the heights of stardom.  Konishiki has become one of the most popular foreign celebrities in Japan with regular appearances on variety and game shows as well as in television commercials and advertisements for such companies as Suntory, Sanyo, United Airlines and most recently Visa back in his native homeland of the United States.  From fierce fighter to gentle giant, Konishiki is once again scaling the ranks of another profession. In March 2000, Konishiki debuted his remarkable vocal talents with his first CD and is hoping to top the charts with his second CD entitled "Simply . . ." which is soon to be released.  What's more, in mid-July, Konishiki will make his acting debut in "Sakura", a popular NHK television drama series.
While carrying out a hectic schedule of public appearances on television, he has managed to make time in his busy schedule to visit public schools, hospitals, lodging homes and community centers.   Konishiki has managed to keep his goal of helping to make the world a better place foremost in his list of priorities. In 1997, Konishiki established the "Konishiki Kids" Foundation to provide the children of the Waianae Coast of Oahu a chance to experience the Japanese culture that has been an inspiration to Konishiki for the past 20 years.  It is for his work in community service that he was recently granted the Ambassador's Award distinction by Newport Asia Pacific University of Hawaii. 
TJ recently interviewed Konishiki to find out what the biggest kid on the block is up to.
TJ:  So you've made it to the top as a professional athlete, and now as a TV celebrity.  What's next?
K: Giving back to the community is the most important thing I can do. The kids are what it's all about. They need someone they can look up to -- someone who is doing something with their life. That is why I work so hard in the other areas of my life so that I can lead by example. I came from a rough neighborhood and many of the kids I grew up with wound up in prison. It's a shame to see the wasted potential. Even if I can make just a little difference, I'll be happy. If I can save just one kid, it's all worth it.
TJ: Tell us about your family?
K: Well, I had four brothers and four sisters and I was the second youngest out of all nine children.  My older brothers and sisters were born in Samoa, and only the last three of us were born in Hawaii.   We had a very hard working dad who came to Hawaii to get a better education for his family.  He wasn't afraid to try and he never let his lack of English stop him from trying.  Now, he's in his seventies, but he's still kicking. He's a  very strong man – both physically and spiritually. 
TJ: What was it like growing up in a big family?
K: My childhood was very rough, but coming from a big family was good, because I had older brothers and sisters to look out for me when my dad wasn't around. We were very close-knit.  We did everything together – whether it was going to church or just hanging out on the beach.  That's how Dad wanted it.
TJ: Well it seems your parents did a good job in raising you.  Were they strict?
K: You better believe it.   Samoan people are very traditional and have respect for their elders.  I didn't get in trouble in school – not because I was afraid of the teachers but because I was afraid of what my father would do to me when I got home. 
TJ: So you came from a traditional Samoan family.  Do you speak the language?
K: Yes, of course.  Thanks to my parents, I speak the language and I know my culture. I plan to teach it to my own children so that they will be able to understand where they came from.
TJ: Oh, so you plan on having your own family? 
K: Yeah, in the future.
TJ: You seem to have great respect for your father.  What's the most important thing that you learned from your father that will help you as a parent?
K: Family values.  You see, the way it works is, it starts at home.  You gotta teach the kids strong family values.  Those values go out to the community, the state, the country and hopefully - eventually the world.  If you wanna make a difference, you gotta start with the kids and you gotta start in your own back yard.  That's what I've been trying to do with the Konishiki Kids.
TJ: Tell us about the Konishiki Kids Foundation.   How does the program work?
K: I started this program in the Waianae area where I grew up.  So far, we have brought 175 kids to Japan over the past five years.  I want to give them an experience outside of their normal surroundings – an opportunity to experience a different culture and see a different way of life.  Most of all, I want them to realize how important it is to have a dream. The Konishiki Kids get to fly to Japan, visit Disneyland, museums, watch Sumo tournaments, make friends with Japanese kids, ride the bullet train, and experience all that Japan has to offer through all kinds of activities.
TJ: What motivated you to start the Konishiki Kids program?
K: Well, the idea came from my experience in high school.   You see, I went to a high school affiliated with the University of Hawaii.  It was the best thing for me because by catching the bus downtown I got to see an environment outside of my own small community.  I got to meet a lot of people that were very different from me – all with different backgrounds. I learned to appreciate my own people and at the same time respect others.  It was very deep, man. I wanna give the Konishiki Kids the same opportunity that I had.  I want them to know that there is a whole other world out there.
TJ: Obviously, you can't bring over every single Hawaiian kid.  How do you choose?
K: I wish we could bring them all.  This is the hardest part of the whole thing.  Each year we bring 35 six-graders, five representatives from each of the seven schools along the Waianae Coast.  After reviewing five areas, including grades, work habits, an essay on the meaning of Aloha, a questionnaire, etc. we select representatives from each school to become Konishiki Kids.
TJ: I noticed a picture of Musashimaru with the Konishiki Kids.  Do you get along well with the other Hawaiian wrestlers? 
K: Oh yeah.  Musashimaru is the only local boy left, so we support him.  He's a very nice guy – low key, outgoing, humble and very funny, but at the same time, very shy.  Akebono and Musashimaru are like my younger brothers.  I took care of them when they first got in.  So now when we talk, they get to buy my dinner. 
TJ: I listened to your first album and really like it.  How seriously are you taking your singing career?
K: To me, my singing career is really just a hobby.   I believe that singing comes from the heart.  If you sing from the heart, the sound just comes.  It's all about loving what you do.
TJ: Thinking back, if you had a chance to do it all over again, would you have chosen to have stayed in Hawaii, or are you happy here?
K: I have no regrets.  I enjoy myself wherever I am.  That's my philosophy.  Go happy – go easy.